Photos by Mitch Luman
Mitch Luman was the guide for three bus loads of eclipse viewers!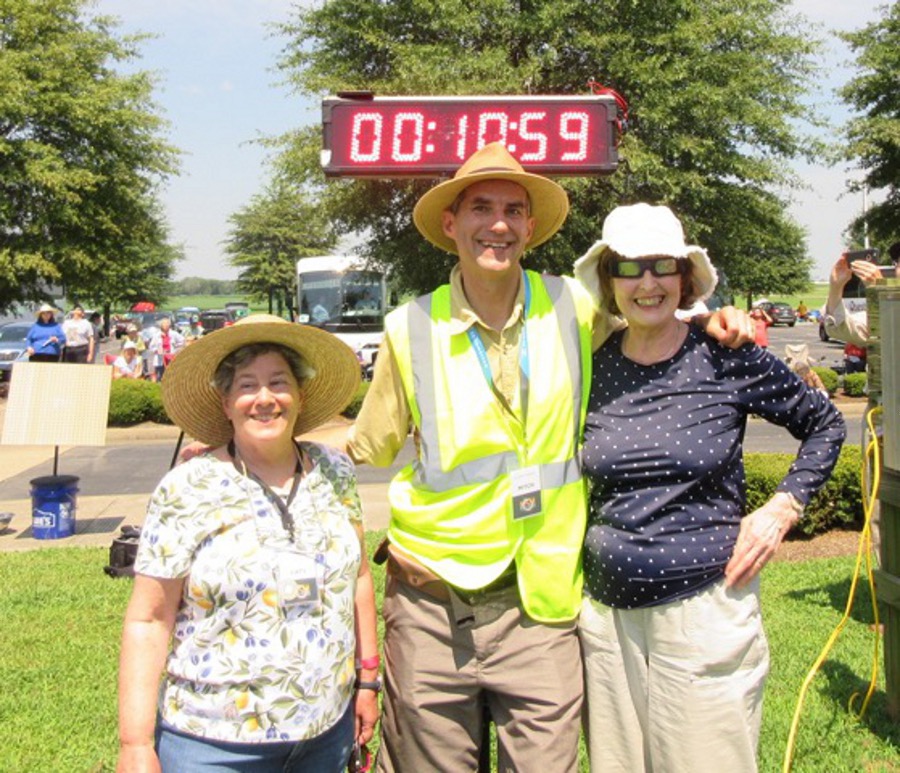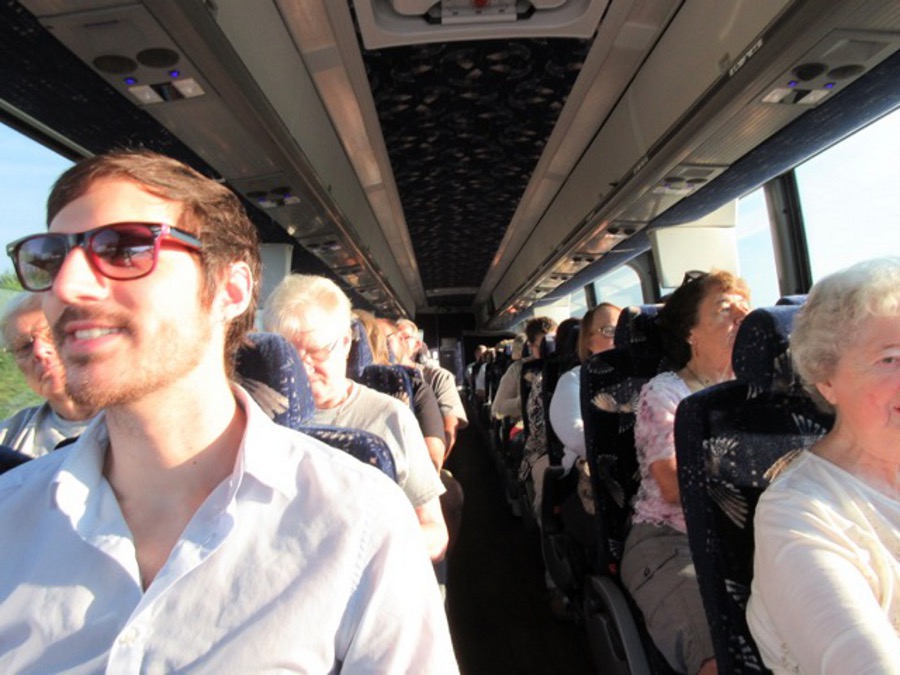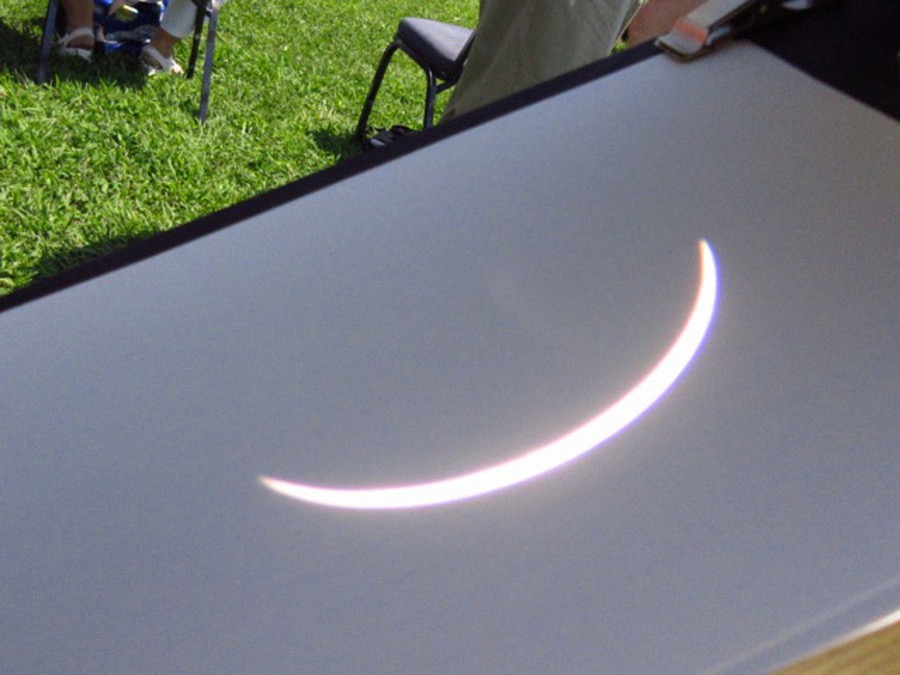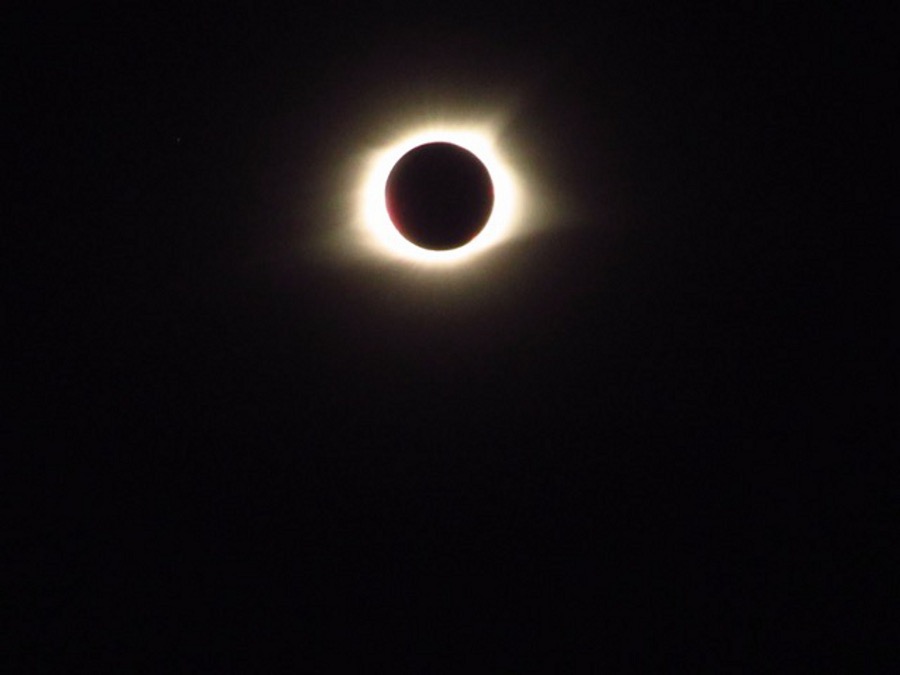 Photos by Mike Borman
Several EAS members observed the eclipse from the James Bruce Convention Center near Hopkinsville, KY.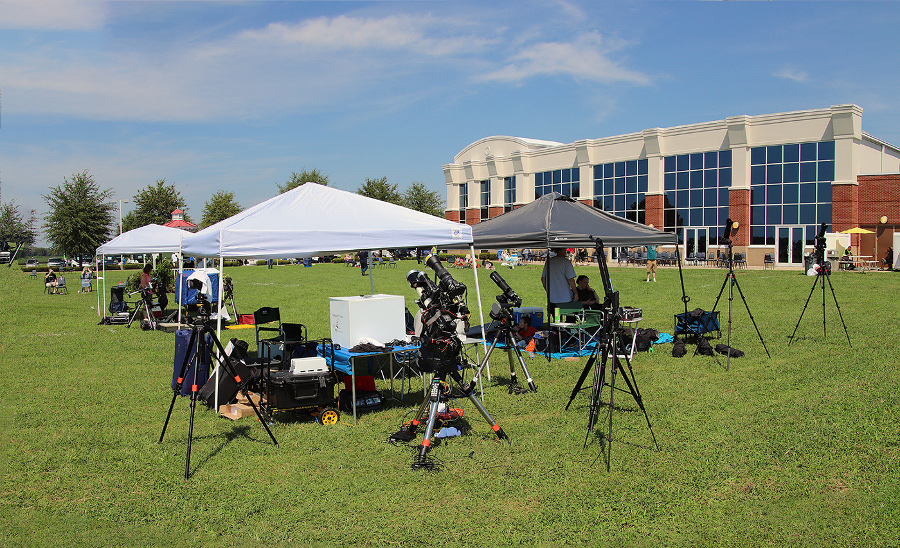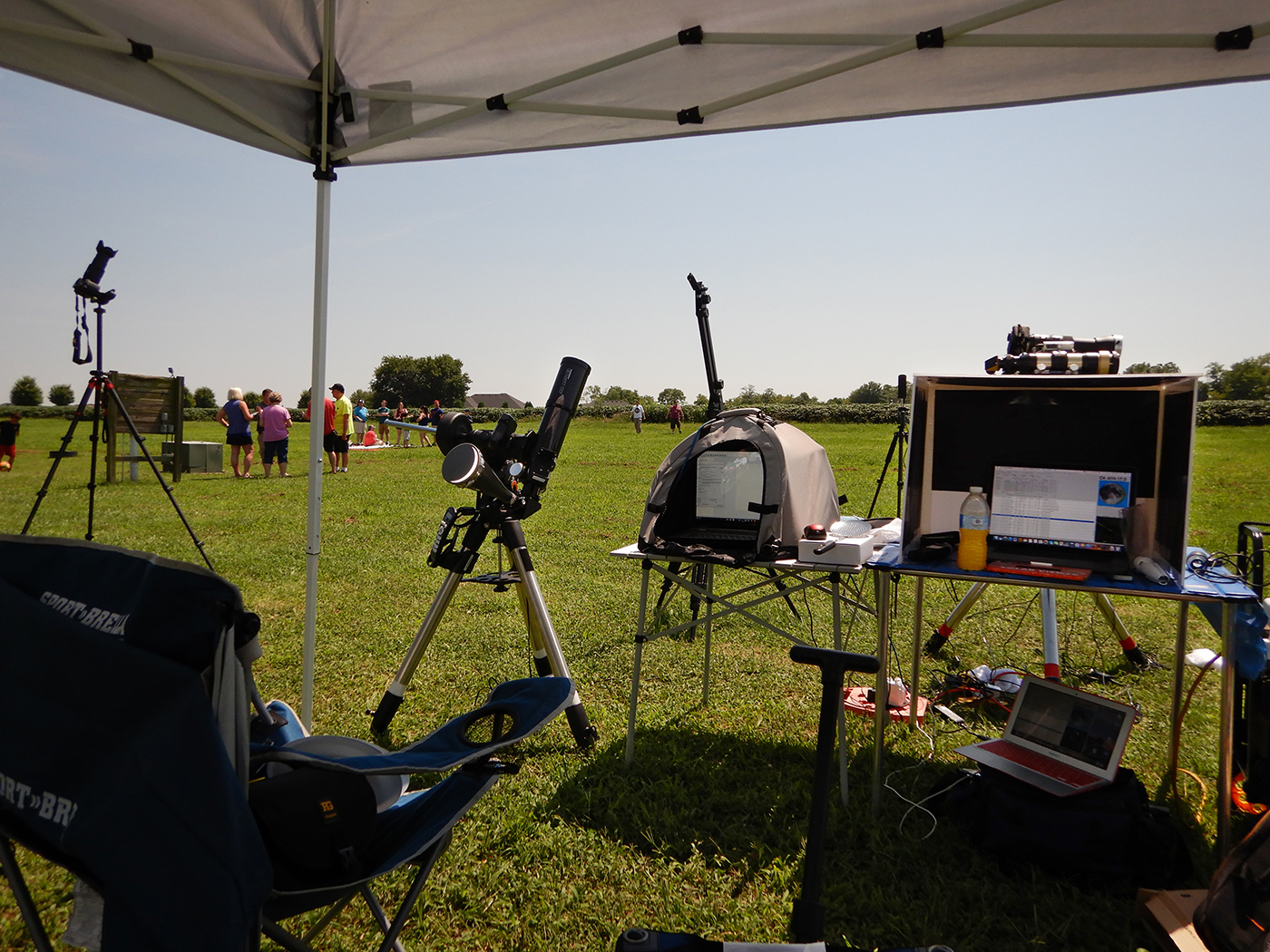 Mike's solar funnel was real crowd pleaser.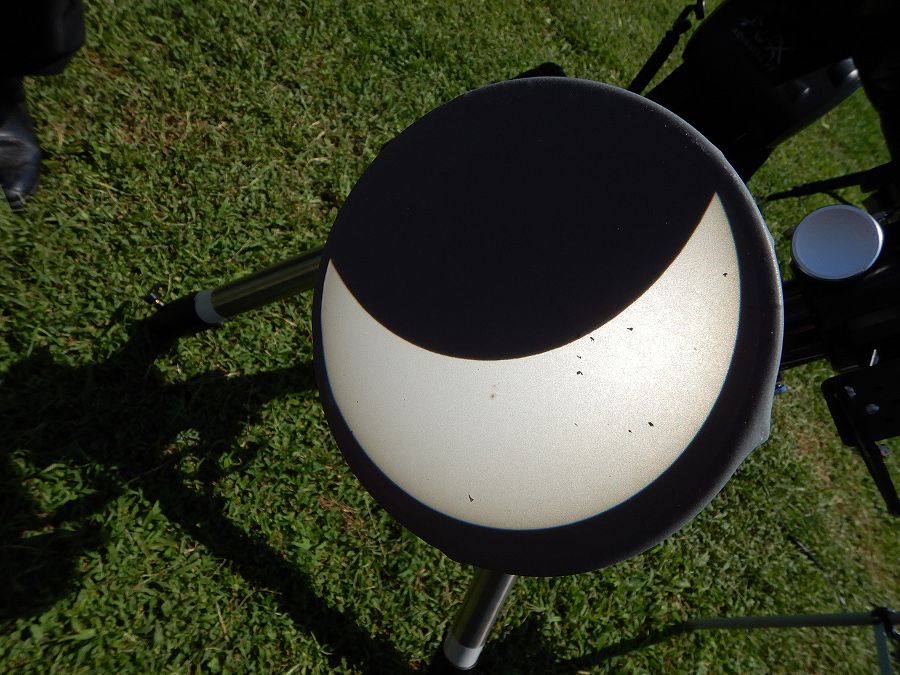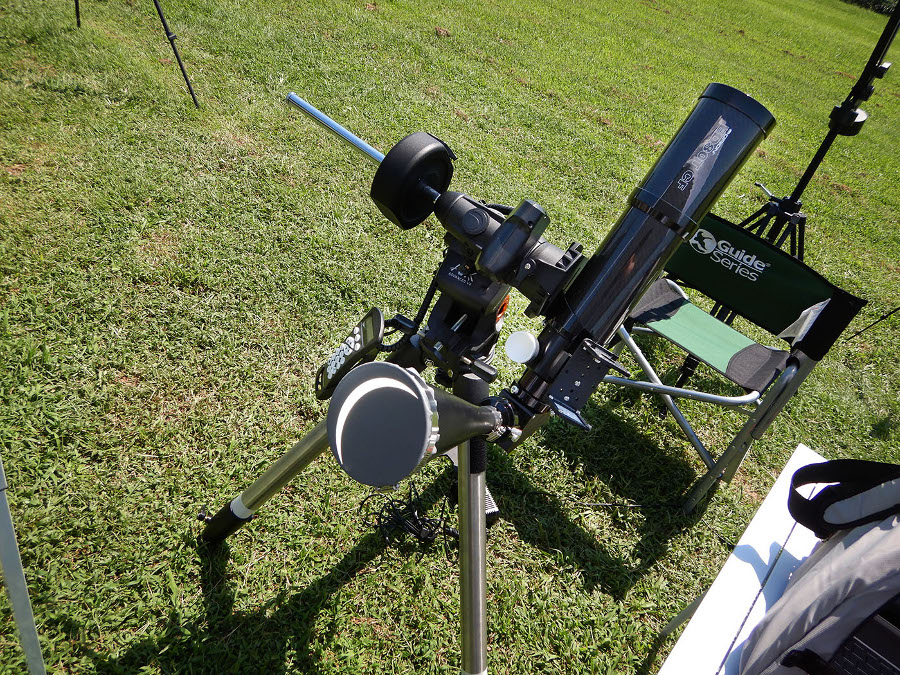 A strainer provides numerous mini images of the eclipse.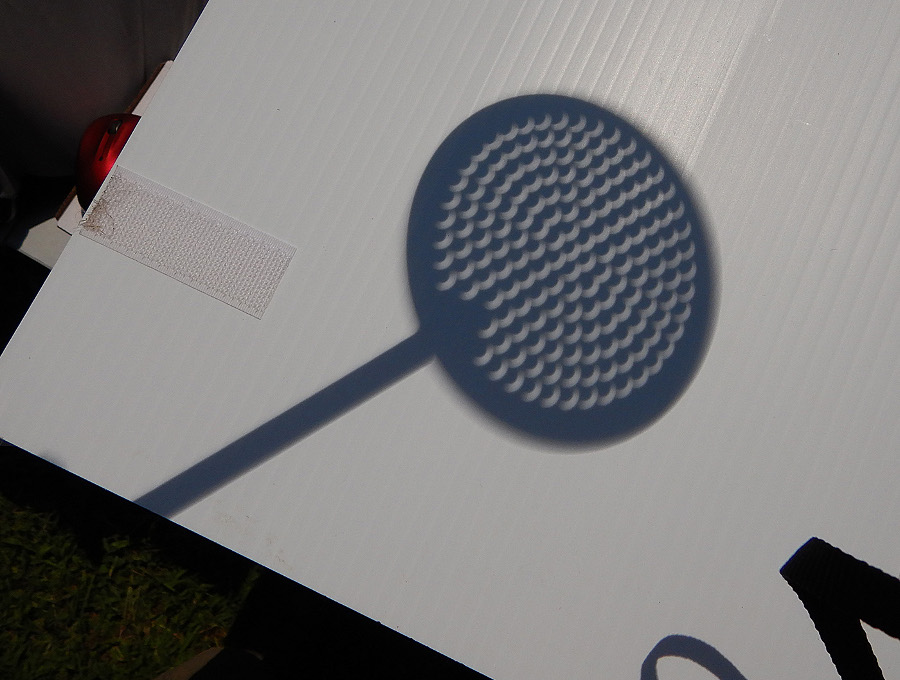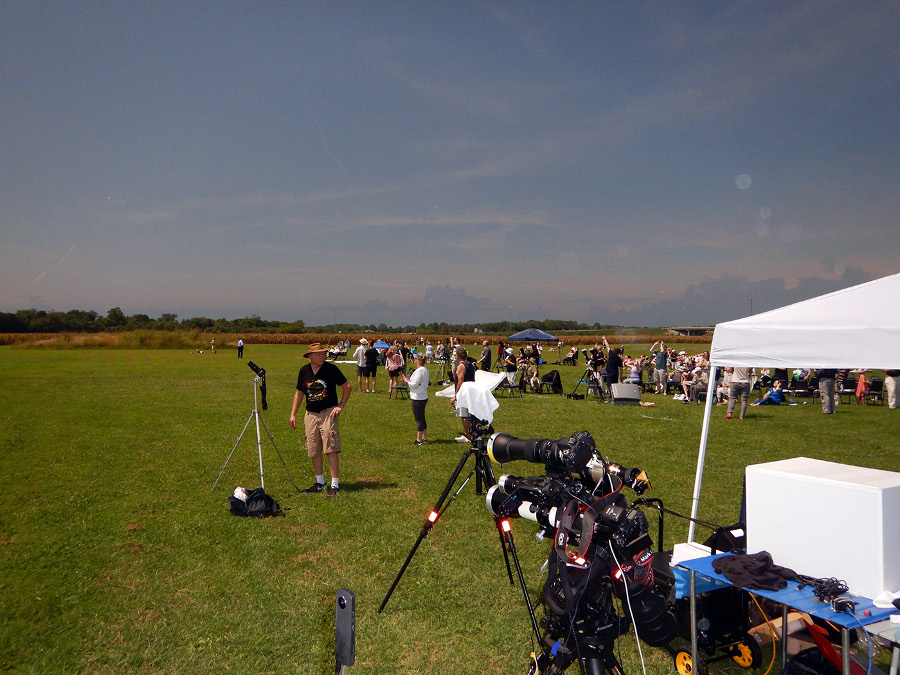 Mike captured H-alpha images of the partial phase of the eclipse.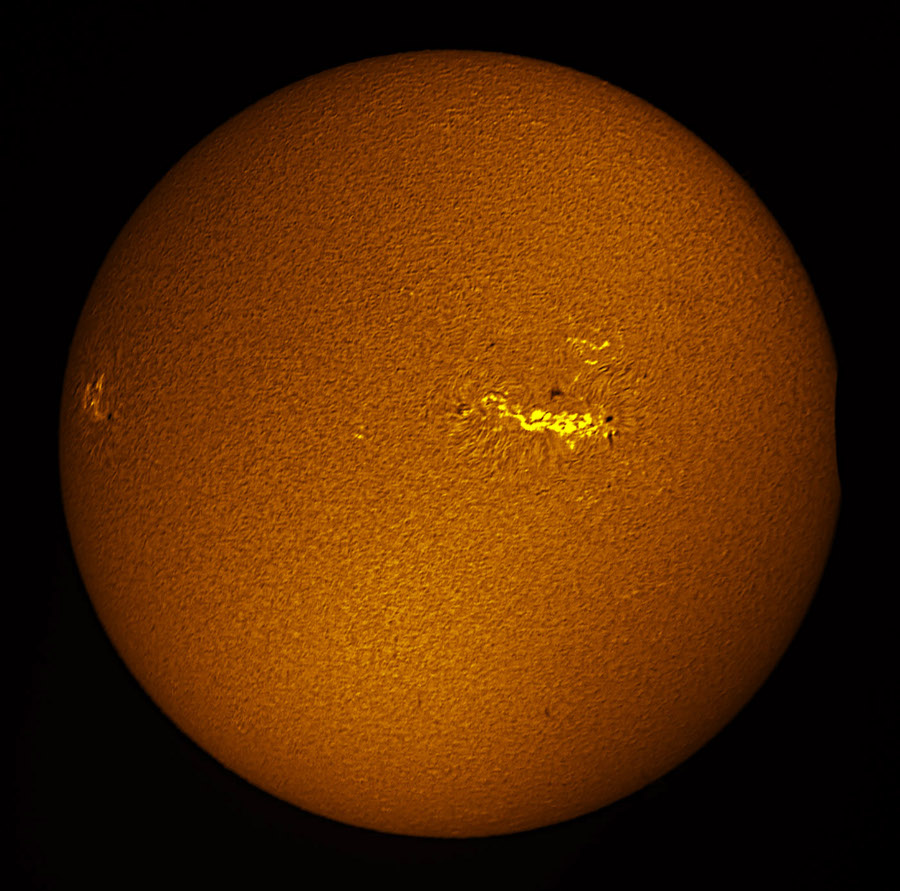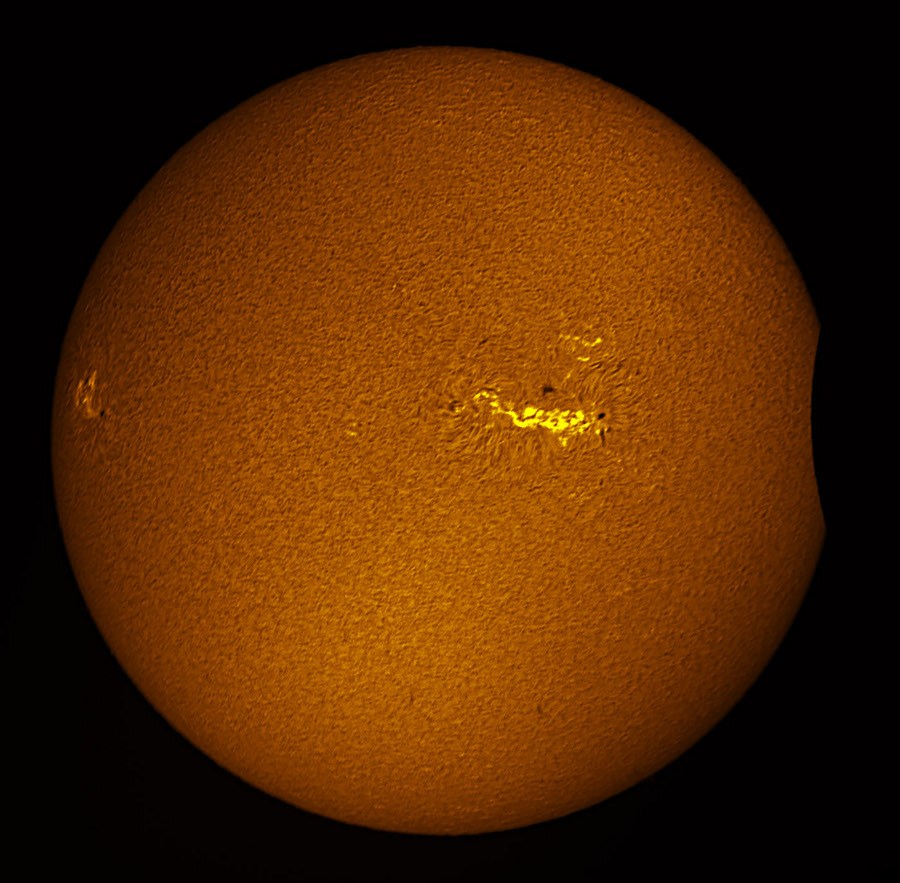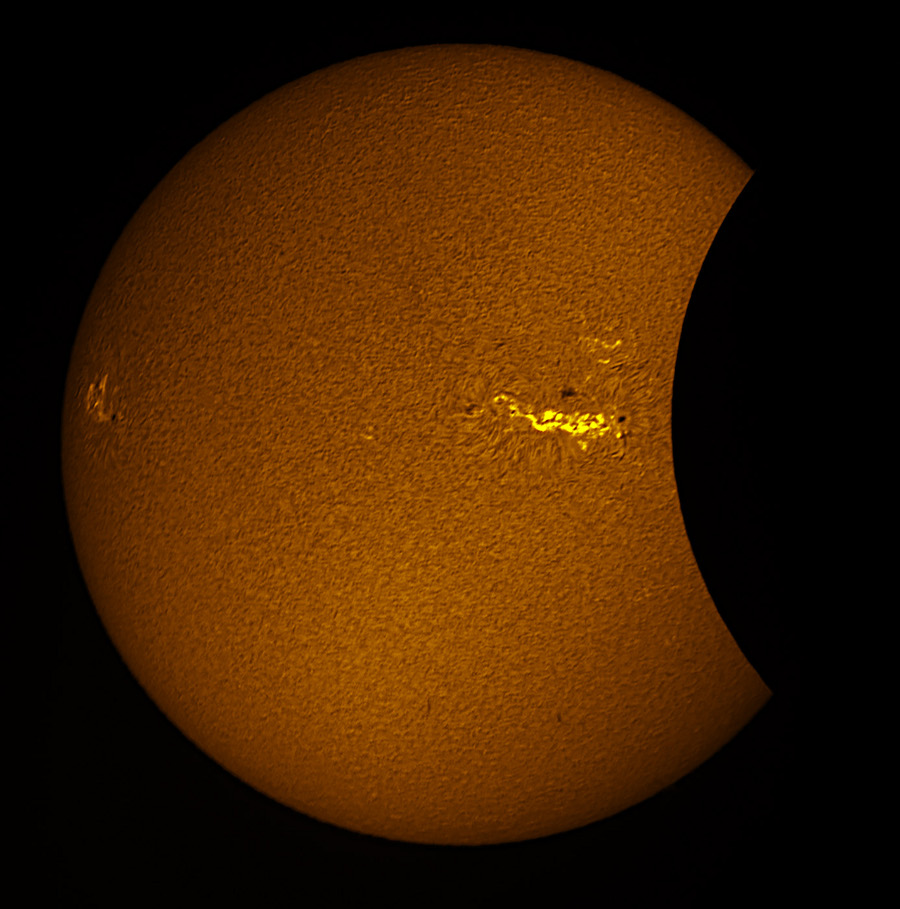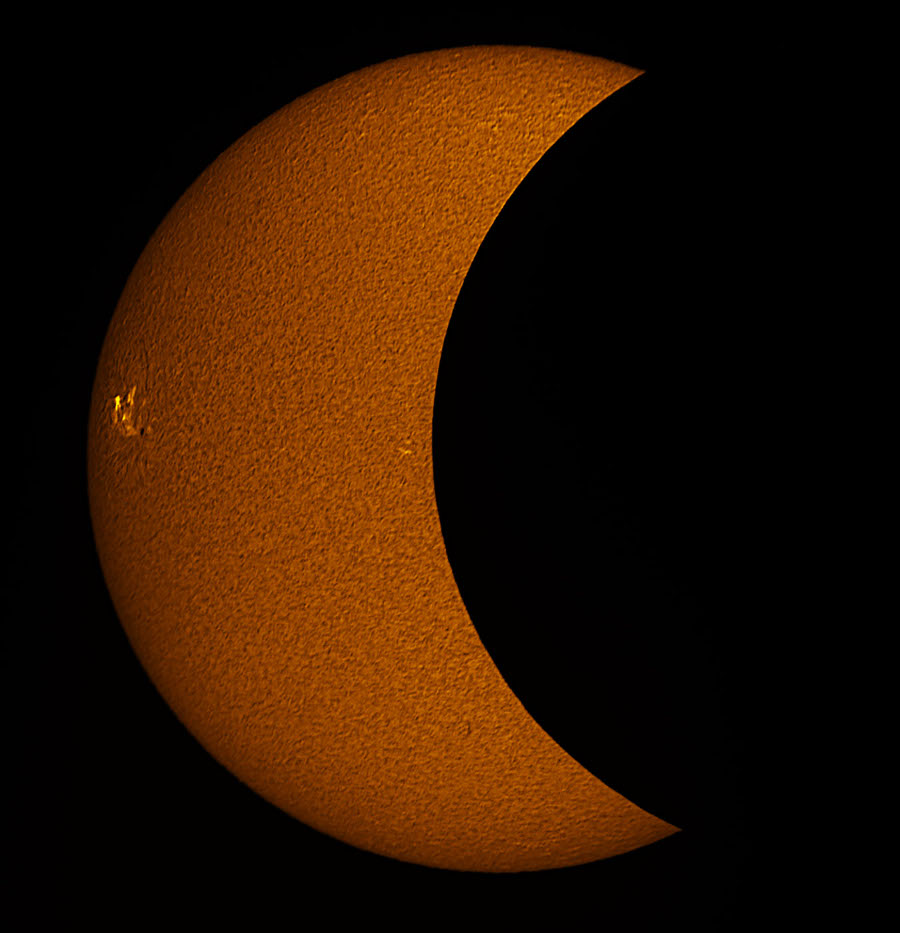 Mike took some horizon shots during totality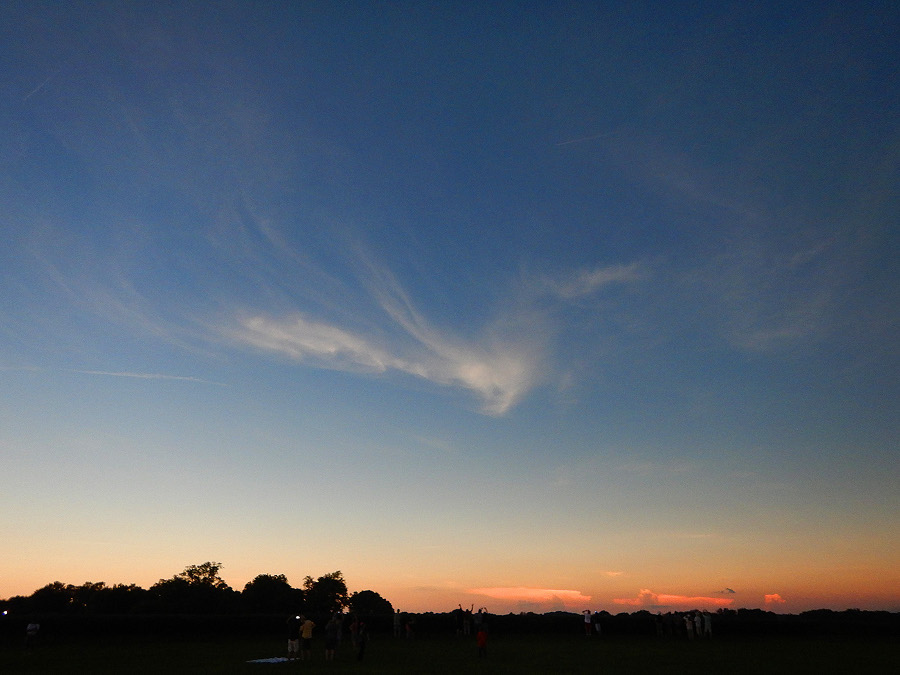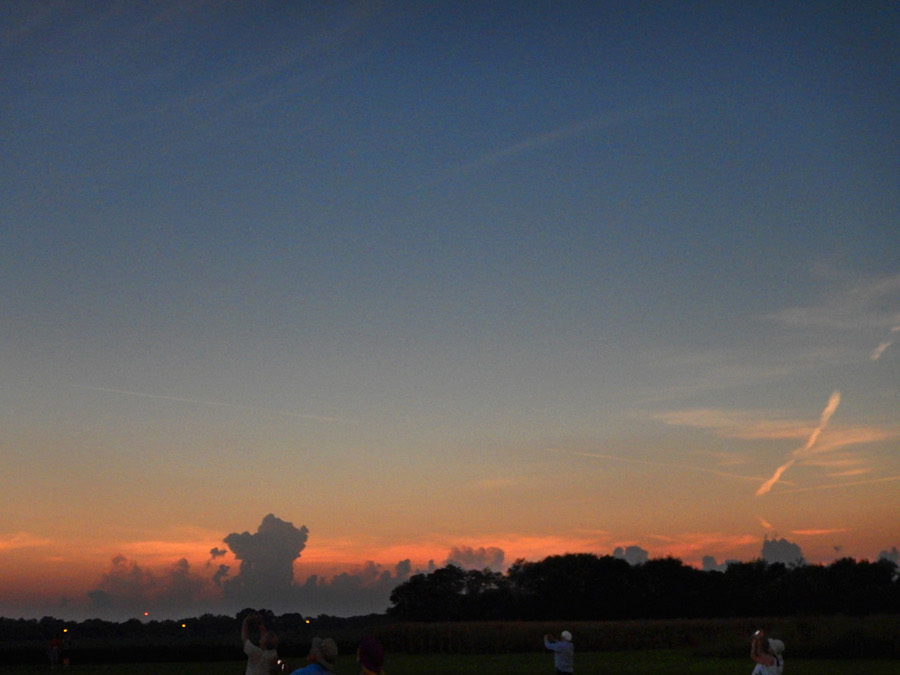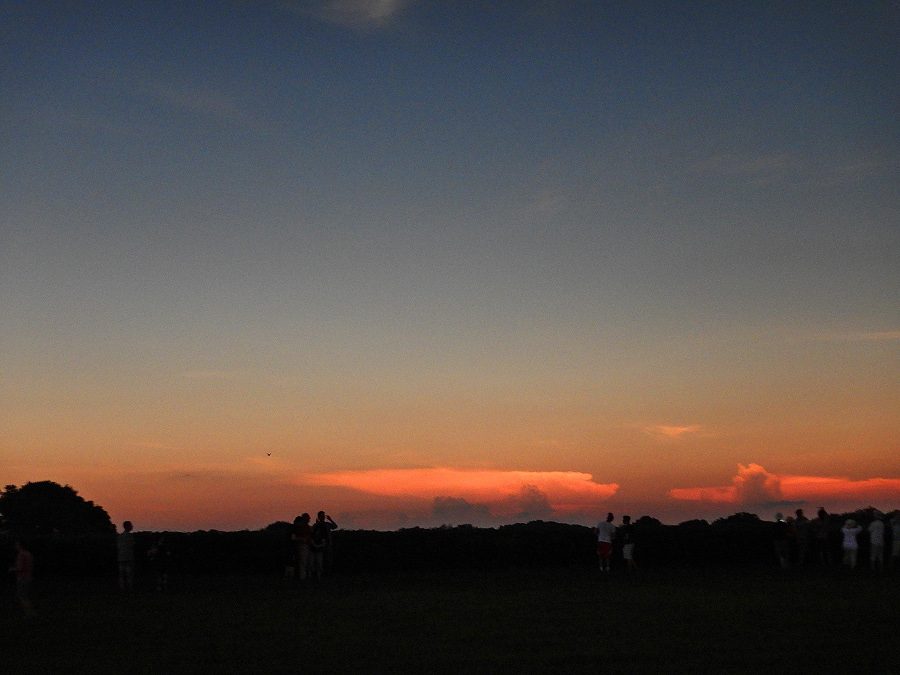 Photos by Joe Wheelock
Joe drove up from Texas to view the eclipse in Dixon Springs, IL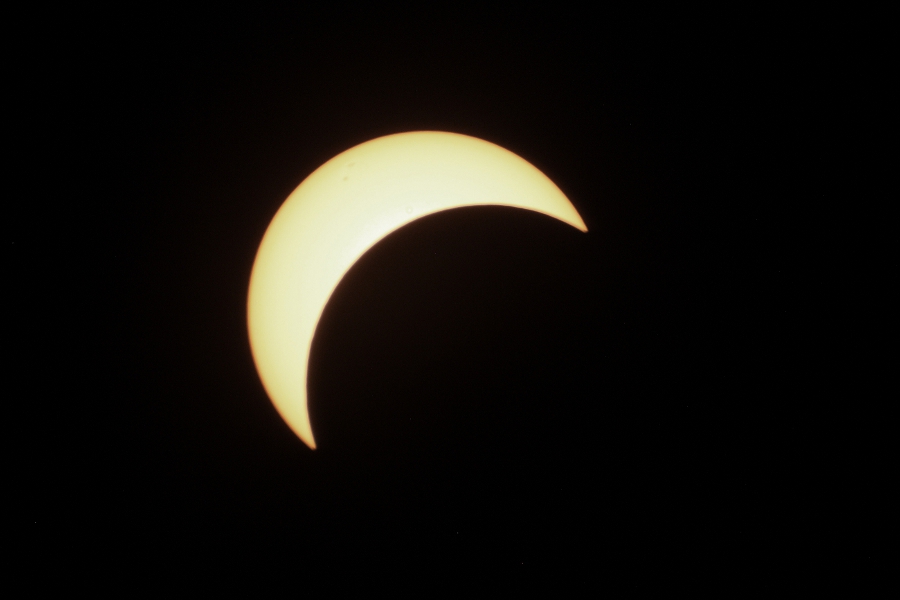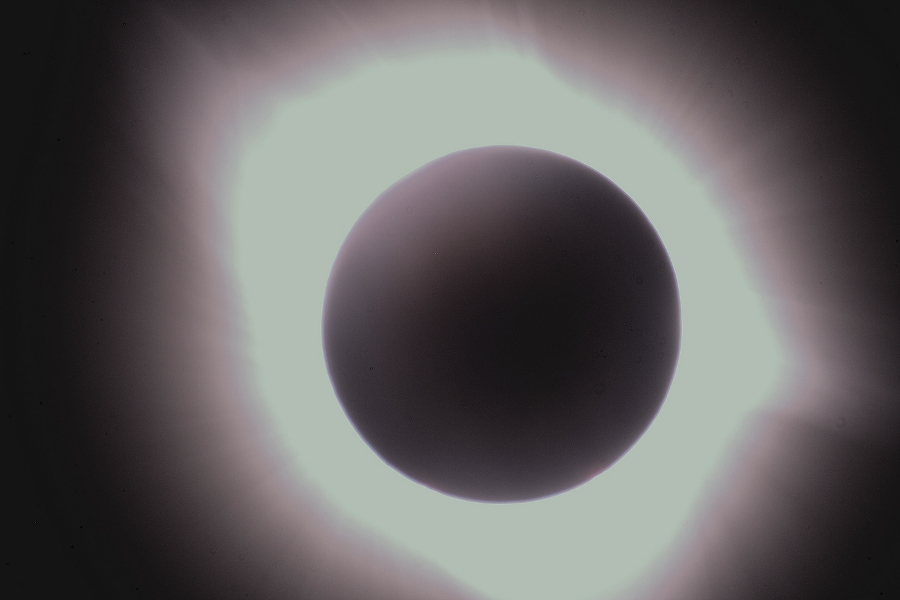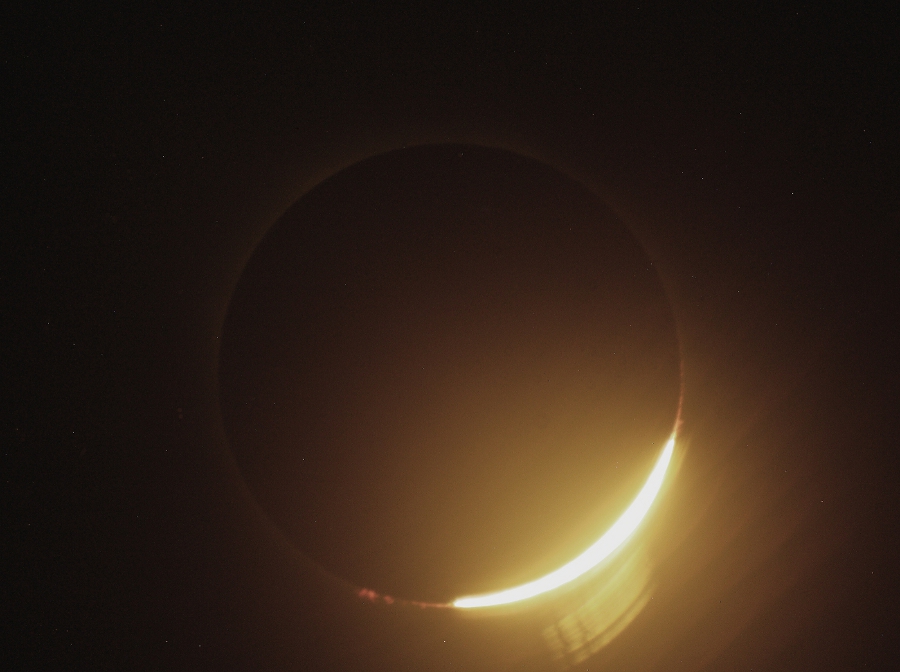 Photos by David Kube
David observed the eclipse in Russellville, KY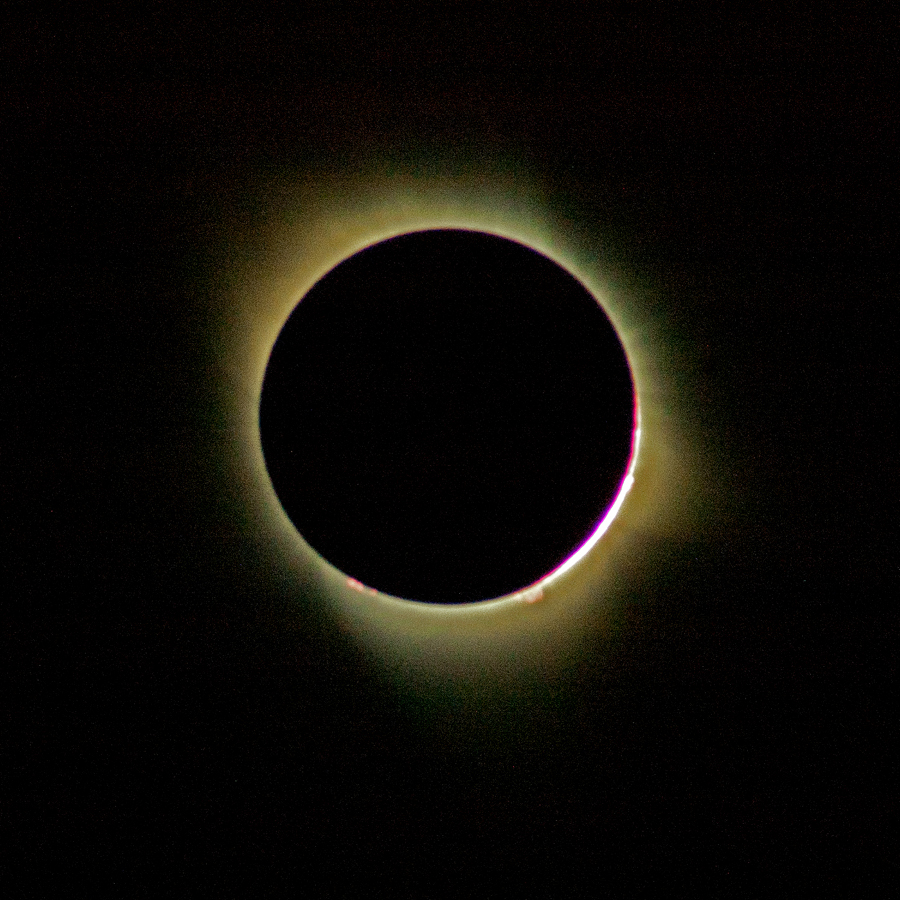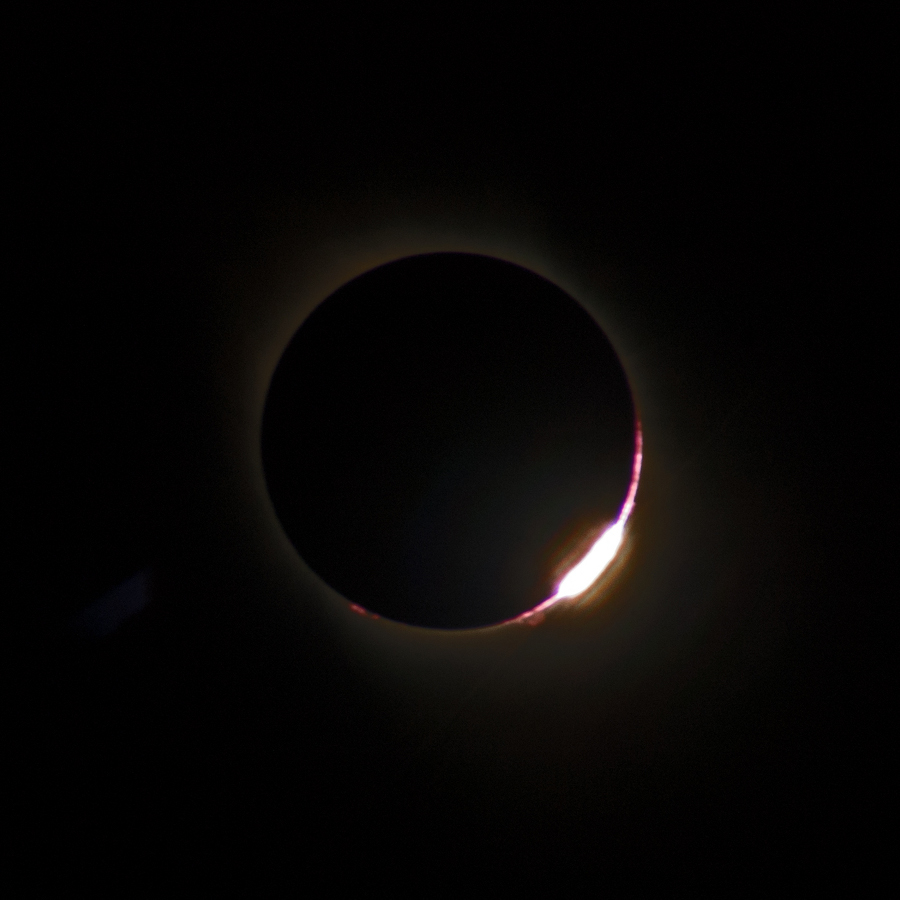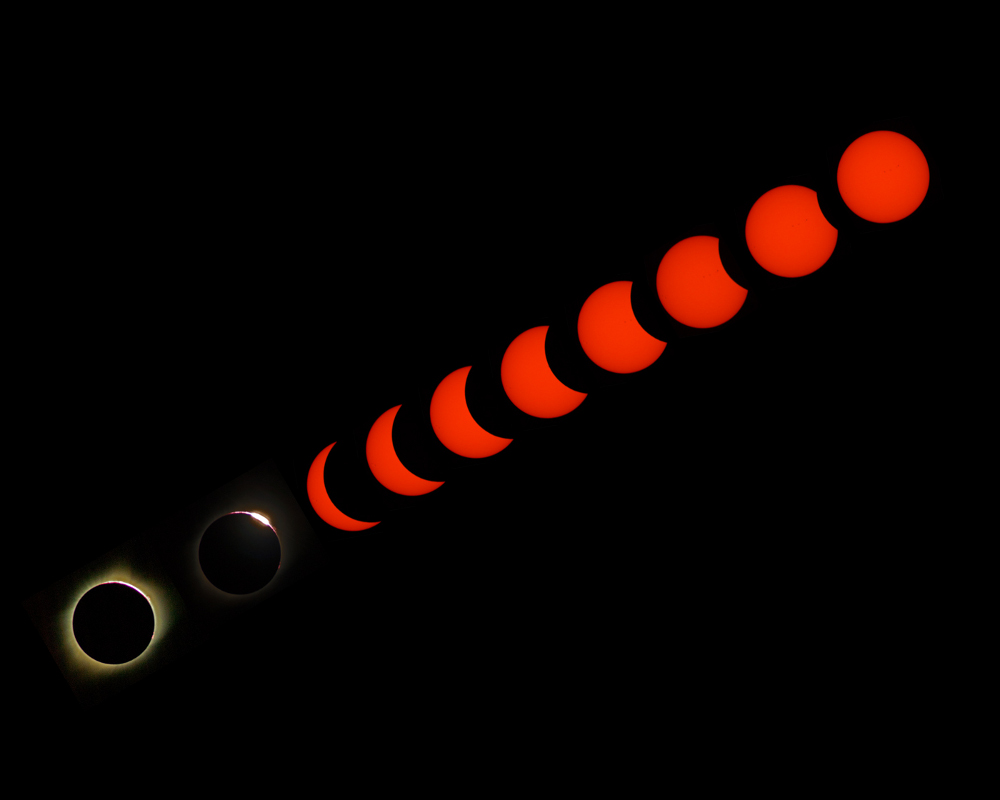 Photos by Tony Bryan
Tony got the corona AND the bright pink prominences!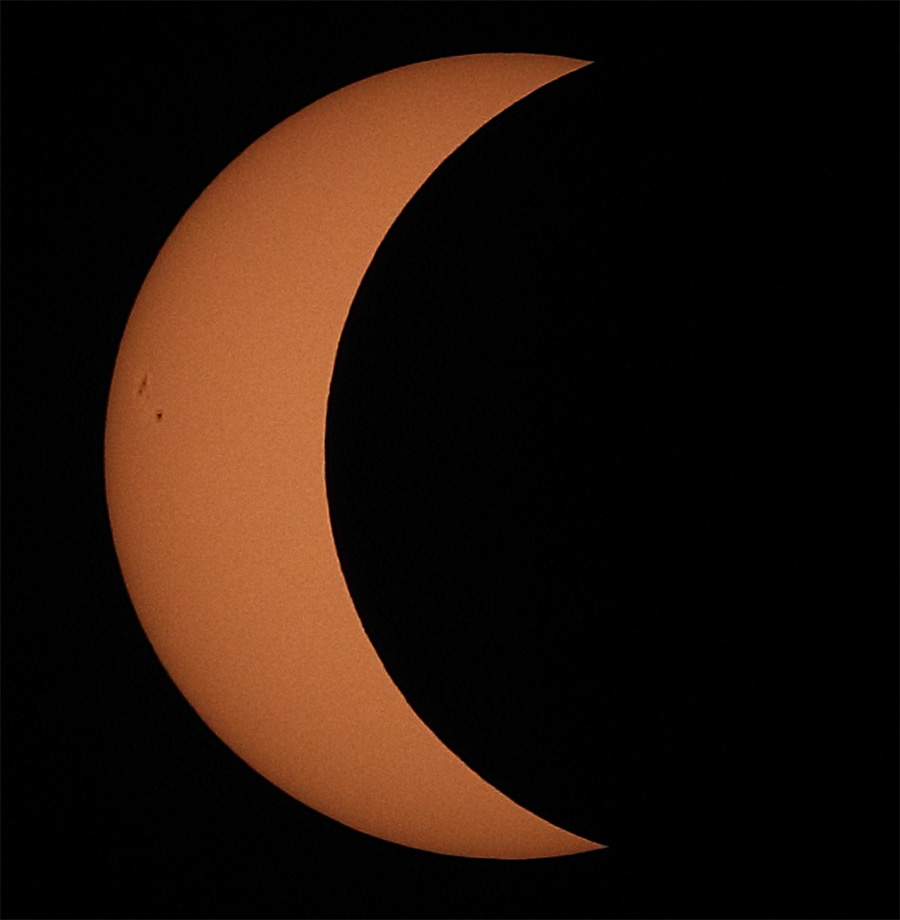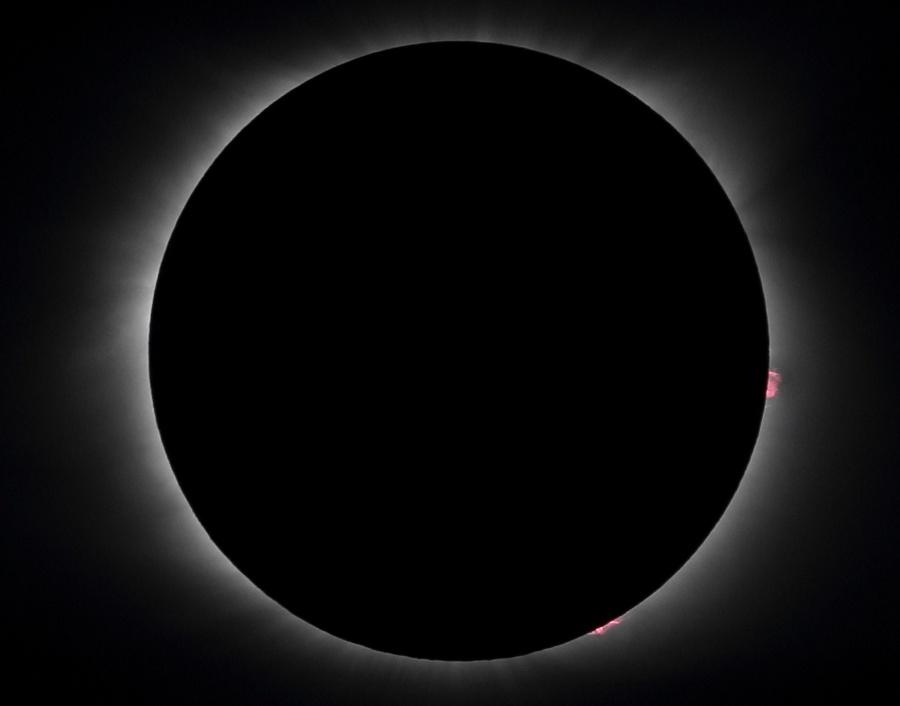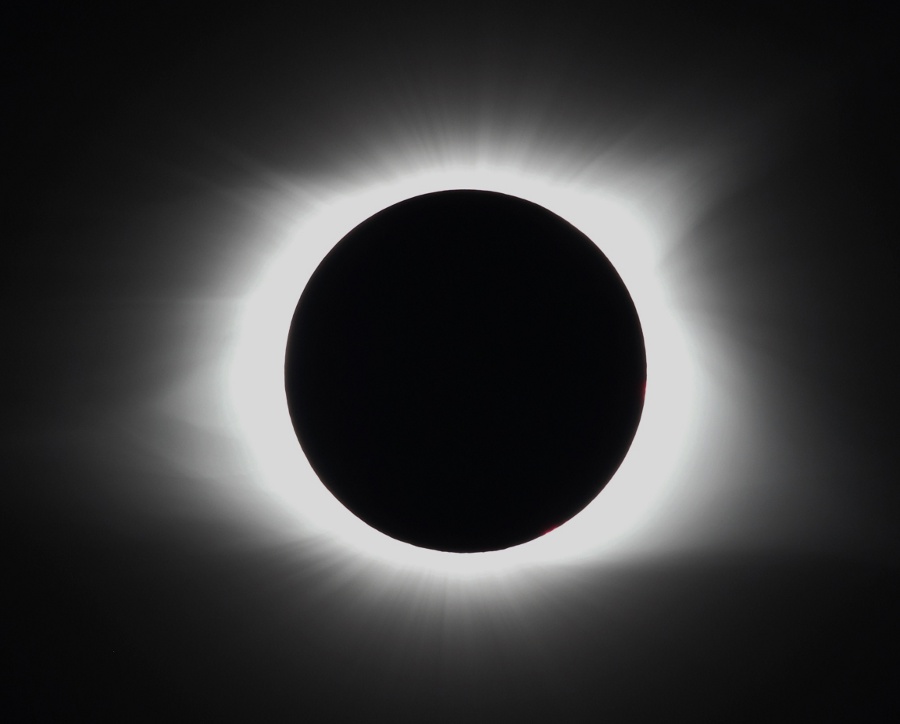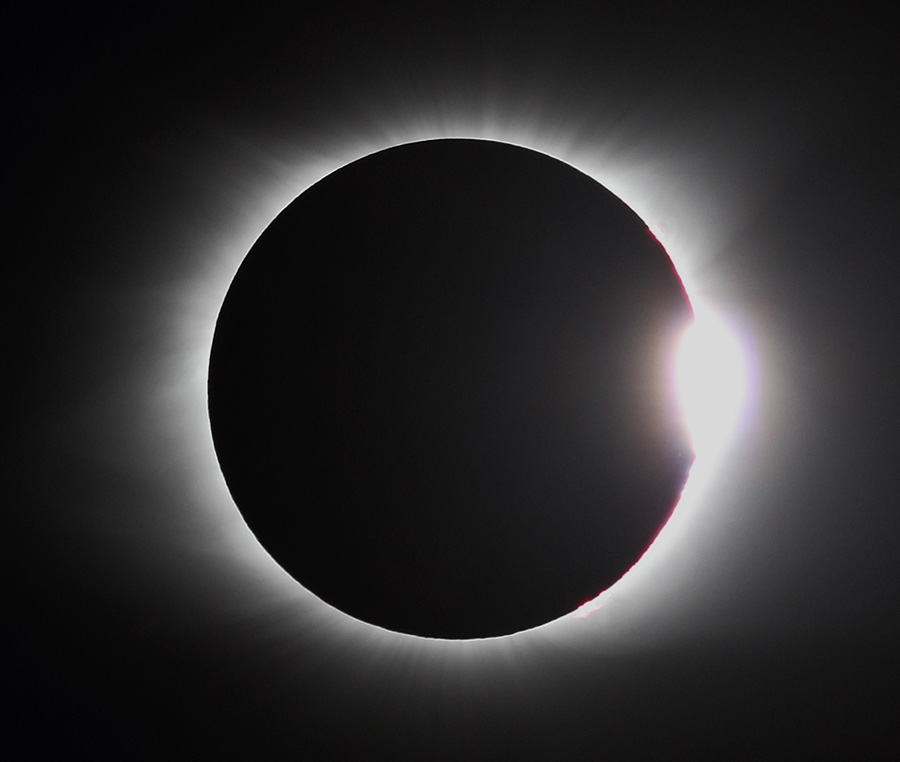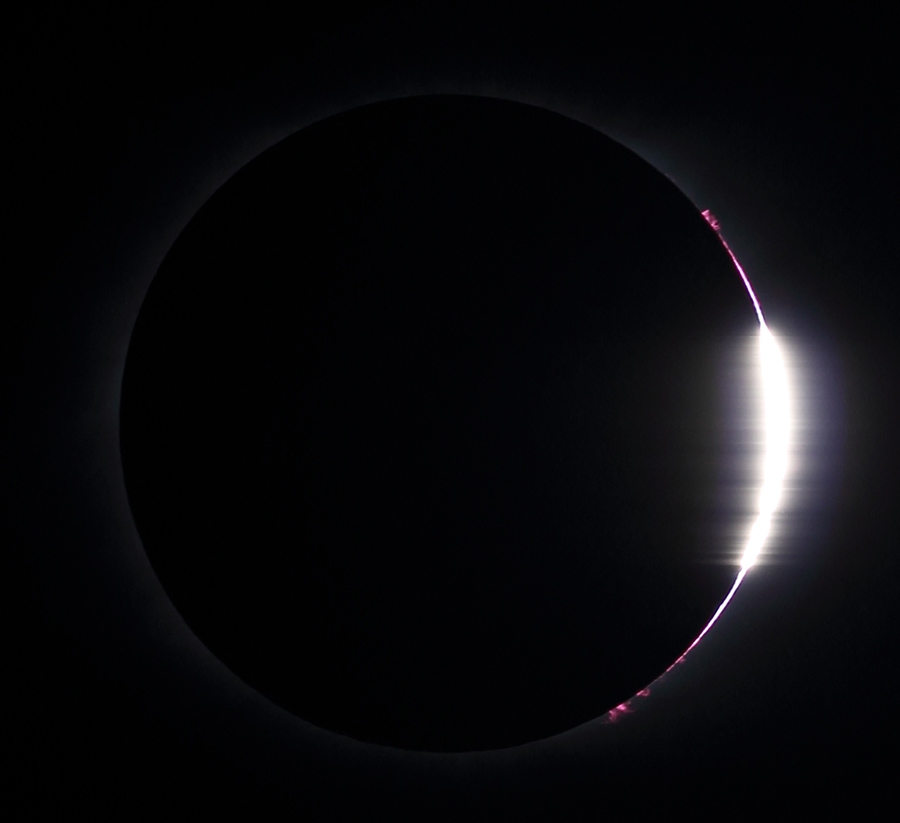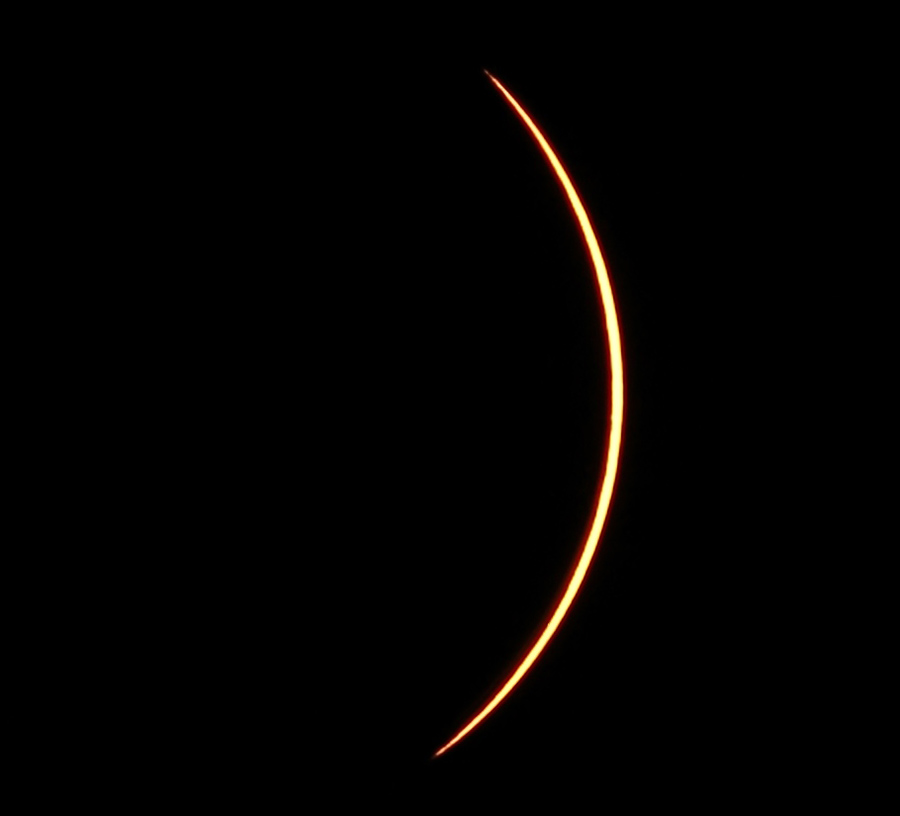 Leading up to the eclipse, EAS members did many eclipse programs, displays, TV & newspaper interviews, and safe solar viewing sessions at libraries (Dubois, Newburgh,and Alexandrian in Posey County), the Patoka Lake Nature Center, at the meeting of The North Central Region Of The Astronomical League, many schools in the area, and the Evansville Museum. Here are a few pictures from these events.